OW Contractor Plunges Off Bridge To His Death In Early Morning Accident
(posted on Thu Jul 30, 2015)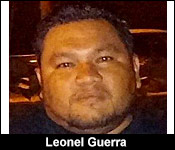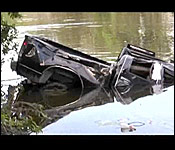 Well-known Orange Walk Contractor Leonel Guerra celebrated his 35th birthday yesterday - and by 3:30 this morning he was dead. Guerra was driving his Dodge Ram pickup when he crashed into the railing of the Tower Hill Bridge, and plummeted off the bridge into the new river. His pickup was crushed - but not completely submerged - so, theoretically, he could have escaped - but, police believe that most likely he died on impact. This morning police retrieved Guerra's body from the pickup - and later his truck had to be pulled out. As we noted, the contractor celebrated his birthday yesterday - but the circumstances of the accident are not known. He was the father of three children.
Sr. Supt Chester Proposes Southside Kids Curfew?
(posted on Thu Jul 30, 2015)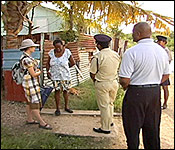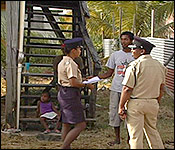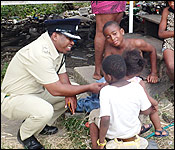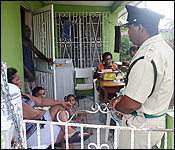 Since Sr. Superintendent Chester Williams took over the eastern division southside - he's committed to a new approach to policing the few square miles that is one of the deadliest in the world. Yesterday, we showed you how he was out in the streets doing community policing, and, now, he wants to propose a sort of curfew for children on the southside. Surely, we've all heard that one before - but Williams says it's part of a larger strategy to get people off the street and end the endless hanging out which often leads to shootings. He told us about it doay:..
Sr. Supt Chester Williams, OC - E.D. Southside
"Most of the crimes occurring on the streets of Belize City emanates from either loitering or public drinking. So what we will be doing one month from today, we will be enforcing public drinking and loitering. So I am drafting some generic letters, which I will be giving to the patrolling officers. So if they see you to meet you public drinking, they will serve you a written notice informing you, 'you know what, what you are doing here is public drinking, it is contrary to this section of the law and the consequence of public drinking is X,Y,Z and if you are caught public drinking again, this will be the result.' The same thing with loitering. The other issue that I am addressing again in one month time - what we will be doing; the same survey we did reveal that most of the crimes being committed are either by young persons as the perpetrator or the victim is a you person under the age of 18. So I will be giving my officers direction that if you see any young person on the street after 9 - when I say young person, I mean anyone under the age of 18 after 9pm, we will take that person into the police station. Unless that person is with a guardian supervising him or her on the street. So we are now going to hold the parents accountable. Because we have this propensity of going out there blaming the government, blaming the police for crime, when in fact sometime we fail to look at the root cause of crime which is in our own home - the way we supervise our children."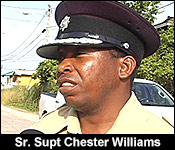 "So, as it relates to that, I am looking at the families and children's act and if a child is shot or injured on a street after 9pm in the night, I will see if there is anything we can do to charge the parent for either child neglect or exposing the child to grievous harm and I believe the families and children act provide for that."
Jules Vasquez
"Sir it sounds like you want to implement a curfew."
Sr. Supt Chester Williams
"It might sound like a curfew, but I will not say it's a curfew. I am just asking parents to be responsible parents. If you are not responsible then we are going to hold you accountable."
We caught up with Williams when he was walking in the area between Jane Usher Boulevard and Freedom Street - which is one of the most hotly contested gang turfs. At least three rival crews are fighting for territory within just a few blocks - a volatile situation that has led to 6 murders or attempted murders in the last 9 months. It's one of those crime hotspots that police have been unable to cool down. Today, on the community cop beat, Williams says he thinks he has the solution:..
Sr. Supt Chester Williams, OC - E.D. Southside
"We want the people in this area to be able to feel safe in their homes just as other persons across the city. We know it's a difficult task because of the current rivalry between the gangs in the area, but we are trying to work with them and see how best we could help them address the situation just as we did with those in the Mayflower area. Like you have rightly mentioned yes, it's a hotspot and like any other hotspots I believe that we can infiltrate the different groups and see how best we could assist them to try and set aside their personal differences."
Jules Vasquez
"Do you all really know what's happening back here? Who are the players and who are beefing with who and why?"
Sr. Supt Chester Williams
"I can tell you clearly yes that I have a full appreciation of what is taking place on Southside Belize City, particularly in Jane Usher and Freedom Street, Gill Street and Caesar Ridge Road and it is based on those credible information that I have obtained, why I am doing what I am doing to see how best I can use my influence to help these young people try to make a positive difference in their lives."
Jules Vasquez
"Will you be speaking directly with the combatants in the gang war?"
Sr. Supt Chester Williams
"Yes, I am making arrangements to speak with them and I can tell you Jules that the people are coming along. They are respecting the police. I could make a phone call, I can call the different leaders and tell them I want to see them and they will come. I don't have to send for them or have the police brutalize them or beat them to bring them. We have develop that level of communication, level of respect for each other. Because one of the main reasons why sometimes things continue happen is because these young people doesn't have trust and confidence in the police. So I am hoping that we can get to that stage where, if they have an issue, if they have a pressing issue with another rival gang, they can call me and I can get involved, we can intervene and see how we could mediate between the two parties and we could have them set aside their personal differences."
Jules Vasquez
"Now sir, are you re-inventing the wheel for your own self-aggrandizement? It's a tough question, but it's real. Because CYDP, it does mediation, it does outreach. We know about Sticks, his days of healing - he does interventions in the community. Now, you have entered into Southside as the commander for this formation, but are you saying you will invent the solution for all the gang rivalries on the Southside?"
Sr. Supt Chester Williams
"It's not a matter of inventing the solutions. As you have rightly said, there were things in place already. What I am basically doing is look at what was already in place and see how I can build on it. I have nothing to gain from this. I am sent to Belize City to take over Southside, which you have rightly said before, it's the hottest part of the country and when I came Belize City was bleeding. Almost every night we have shootings, people dying and my thing was to hit the ground running. To see what it is I can do to try and reduce the crime situation and I must say that over the past 3 weeks going to a month that I have been on the ground in Belize City, I am seeing the results of the effort that I am putting in. So, it is not a matter about any self - trying to fulfil my own self agenda. I have nothing to achieve from this - but to see that these young people get a chance for life. They can be here with their loved one and do not have mothers on the TV crying every day because they have lost a loved one."
Jules Vasquez
"However, you do have to gain because it would certainly seem that maybe you are profiling a little bit, in so far as you are an ambitious man - you are highly trained person, you could someday lead the police department in Belize and if you can solve the problems of Southside crime or mitigate crime on the Southside, then you will be in prime position to someday be a very young commissioner of police."
Sr. Supt Chester Williams
"Well I am not going to say no, like you have rightly said I am an ambitious man and if would be in the police department and do not have the aspiration to one day be the commissioner of police, then I would be wasting my time. But for the time being we have a commissioner in the person of Mr. Whylie and I believe he is doing a very good job and I support the commissioner 110%."
Williams says that next week, the community visits will be bolstered by participation of staff from the city council - who will be looking at empty lots, garbage and other neighborhood problems.
Former PUP Foreign Ministers Take Guate Foreign Minister To Task
(posted on Thu Jul 30, 2015)
On Monday's the Foreign Ministers of Belize and Guatemala held a joint press conference to talk about Belize Guatemala relations and the ICJ. At that event, Guatemalan Foreign Minister Carlos Raul Morales was asked about his government's objection to the Coast Guard's Forward Operating Base on Sarstoon Island, at Belize's southernmost boundary. Here's what he said:
H. E. Carlos Raul Morales - Guatemalan Foreign Minister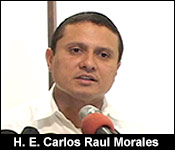 "We agree of the confidence building measures, the first one was in 2000 and the second was in 2005. We took the decision to not increase the military bases in the vicinity of both countries. With the objective to avoid incidents. This moment your Excellency Mr. Elrington we had a very good meeting - an excellent meeting and he told me that this is not going to be a military base. It is going to be a coast guard base that depends on the police. What we want exactly is to avoid incidents. Every time we have an incident, every time a person die in Belize or in Guatemala, there is a very bad spirit against the other country. Then we agree this mooring to work on a protocol between both countries to have control of this area - the Amatique Bay, south by the Sarstoon area."
That answer caught the attention of the Opposition, and today 4 foreign Ministers of the Musa Administration from 1998 to 2008, issued their own joint statement to say that Foreign Minister Morales has misinformed the nation.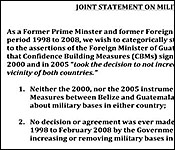 You see, the PUP came up with the confidence building measures in the first place, and they say that between 1998 and 2008, the 2 instruments signed on the Confidence Building Measures did not say anything about military bases in either country. The 4 former Foreign Ministers add that during that 10 year period, no decision was ever made between with Guatemala with regard to increasing or removing military bases in both country.
Those are direct contradictions to the Foreign Minister Morales's position, and so today, we asked Senator Lisa Shoman to discuss this very different interpretations. She said that the Foreign Affairs Officials at the Press Conference should have set the record straight:
Lisa Shoman, Former Foreign Affairs Minister

"I heard that and when I heard it I had quite a bit of concern, because of course I do not agree that there is anything in either the 2000 instrument or the 2005 instrument, having to do with confidence building measures between Belize and Guatemala that says anything about military bases. So, as you can see 4 former foreign ministers and one former prime minister have now come out and made a joint statement on the issue, because our recollection was not that as had been put forward by Foreign Minister Carlos different."
Daniel Ortiz
"So is he being untruthful/disingenuous...?"
Lisa Shoman
"I prefer not to speculate on what Foreign Minister Morales is being. I prefer to focus on the fact that there was no agreement between Belize and Guatemala having to do with military bases either in Belize or Guatemala."
Daniel Ortiz
"Does he make a valid, we are tapping into your knowledge experience as a former diplomat of the country, that this issue of building up military pressure at the border is not good for both nations. Is that something..."
Lisa Shoman
"The building of military pressure between any two countries at any of their borders is never good. That's never a situation anybody wants to see. But I cannot see how establishing forward operating bases, conservation posts or observation posts is militarizing our border. I would reject that completely. I can tell you definitively that I recalled Foreign Minister Carlos Morales once raising this issue at a meeting at the OAS and it would have been after I had once again become the Leader of the Opposition's representative. So, I believe that would have been sometime in either 2011 or 2012 and he raised the issue of military bases and that was firmly rejected, as I recalled by the Ministry of Foreign Affairs and definitely Ambassador Alexis Rosado who is now the CEO, would have been there and I recalled him rejecting this out of hand."
Daniel Ortiz
"So, then why would a foreign ministry not set the record straight? I mean they are right there monitoring this press conference. So they are there when he is making these comments and wouldn't it be in the best interest of our people to properly inform us?"
Lisa Shoman
"One would think so. But I won't speculate on why the foreign ministry said nothing about it. Maybe it just passed foreign ministry officials by."
Viewers may also remember that the Carlos Raul Morales was asked if the Guatemalan Government would consider removing their military base that is already established on the banks of the Sarstoon River - since they are concerned that militarizing the border sends the wrong signal. Here was his answer to that question,:
Geovannie Brackett, reporter
"Will Guatemala remove their military presence from the Sarstoon?"
H. E. Carlos Raul Morales - Guatemalan Foreign Minister
"If you read the confidence building measures, it says that our commitment is to do not build another base after this signature of this instrument. It was signed on 2000. Then we are doing and Belize and Guatemala did it, with respect all the military bases we have in that moment and this is why we didn't remove. This is the only one. I think the other one is in Melchor de Mencos - something like that."
As you've heard, the assurances that the Belize Foreign Affairs Ministry has given their counterparts is that the base will not be a military facility manned by the BDF.
Senator Shoman told us today that when it was being discussed in her time as Minister, it was made clear to the Guatemalans then that it would be a joint facility for the BDF and the Coast Guard. She says that she finds it strange that this compromise is being made when the purpose of the base is not to threaten Guatemala's territorial integrity, but rather to deal with illegal activities which happen in the Sarstoon area:
Lisa Shoman, Former Foreign Affairs Minister
"I don't think that we as a nation want to get embroiled in any agreement that talks about our militarizing the border, because that has never been our intent. We have every right to protect our national territory and to safeguard our territorial integrity. There is nothing wrong with that and we should not be resiling from any such move, because among other things, our security forces deal with trans-national organized crime and we simply cannot allow our borders to be open to people passing through and dealing with trans-national organized crime."
Reporter
"As it relates to forward operating base, perhaps you know but my understanding of it was that it was being called "joint" because there would be BDF presence there as well."
Lisa Shoman
"I can tell you that when I discussed it with my counterparts when I was foreign minister in 2007-2008, we made it clear that it would be a joint base."
Reporter
"How does all this fit into what has transpired, because they have spoken about just coast guard and police, but not BDF, since they are saying it won't be a military base."
Lisa Shoman
"I think if it a Belizean forward operating base, if the BDF needs to stop there it will. If the BDF needs to use it, it will. So, yes, I don't see the issue there and I now see that there has been some pronouncement passed on a new protocol for either the Sarstoon or I think it was said the Bay of Amatique. But as far as I am concerned, the Bay of Amatique is not even in Belize. That's a part of Guatemala as far as i know. So I am very interested to see what that new protocol will entail and involve."
Today's release from the foreign Ministers also says, quote, "The mechanism to "avoid incidents"...never included any decision or directive in respect of any military base, or any other manner of Operation Post, Conservation Post or Forward Operating Base." End Quote.
And while the statement is good grist for the news cycle - there's a gaping hole in it: Assad Shoman, the only Minister of Foreign Affairs from that era who did not sign was the lead negotiator on Guatemala and the co-framer of the confidence building measures. He did not sign unto the joint statement, and his absence is more than notable, it is glaring.
Joint Unions Tell KHMH Staff To Take Heart
(posted on Thu Jul 30, 2015)
Last week, the strike at the KHMH was all the news - and, today, the Unions Negotiating Team, which secured the raise for teachers and public officers - says it, quote, "empathizes with our fellow workers at the Karl Heusner Memorial Hospital." Their advice to the KHMH is to come up with a "negotiated formula" for a salary adjustment. The Joint Unions say in their statement that they are willing to assist in the process. What the statement does not say is if their members - namely eight thousand public officers - are willing to see the discontinuation of the practice where they get to pay two dollars a day for hospitalization.
PUP: Fonseca Won The Battle, But Might He Lose The War?
(posted on Thu Jul 30, 2015)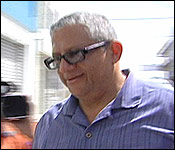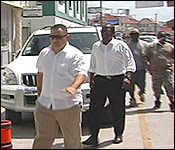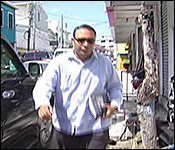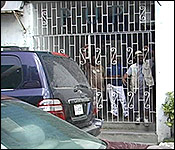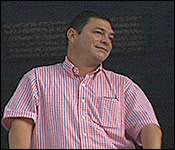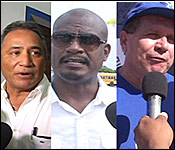 The PUP's Rebel 12 have all but conceded defeat. Yesterday PUP Leader Francis Fonseca called a meeting of the national executive and the standard bearers where he got support from 66% of the standard bearers and 80% of the executive. In politics, that's called a majority - and that wins everytime. But, while he may have vanquished the rebellion - might it be a pyrrhic victory? We look back briefly at yesterday's events:...
Jules Vasquez reporting
When Dr. Francis Smith walked into PUP Headquarters at Independence Hall yesterday, he went to face a political firing squad - a rebel against the status quo.
While the PUP locked out the media from the vestibule yesterday. We're told the three hour meeting inside was robust and feisty - though the relaxed demeanor of this deputy leader didn't suggest it.
When it was finished leader Francis Fonseca - flanked by 20 standard bearers appeared unusually relaxed - and why not - he had just quashed a rebellion- and the dissidents were absent - too scared to face the super-majority: the absence of any of the good faith intentions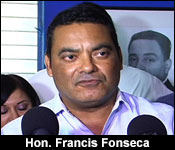 Hon. Francis Fonseca, PUP Leader
"The absence of any of the signatories to this letter without a legitimately documented excuse will only further erode confidence in their good faith intentions."
And after putting them down, Fonseca - without even blinking said that they'd get their convention, but no challenge to the leader.
Henry Usher, Chairman - PUP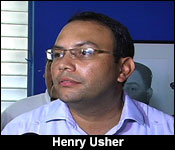 "We have not had a national convention since 2010, but we will have it as soon as possible date. We don't have a fix date but we will have one in the near future."
Hon. Francis Fonseca, PUP Leader
"And that the post of party leader will not be open to challenge at that national convention."
And while Fonseca will remain unchallenged - what does the decision mean for the PUP's electability and the public perception of the party? And while these 21 stood shoulder to shoulder today, the question is how long can Fonseca keep a third of his candidates alienated - especially leading personalities from the North, Central and West? Time will answer these questions, but it must do so quickly for the PUP - because elections are coming - and time is a luxury they do not have.
PUP Chairman Putting Out Facebook Fires
(posted on Thu Jul 30, 2015)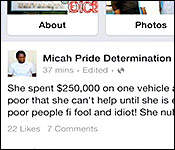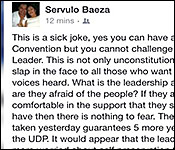 And while we'll have to wait and see how it plays out on Sunday when they PUP's tour goes West into Dan Silva's backyard - the party has enough on its hands with ongoing facebook wars. Yesterday we showed you the incendiary post on Micah Goodin's facebook page - where he called out Yasmin Shoman who replaced him as the PUP's candidate in the Collet Division. He posted that she spent 250 thousand dollars on a Range Rover and ten tells the people that she can't help until she is elected. He concludes, quote, "Shoman really tek poor people fi fool and idiot." Those are strong words from one PUP to another in public - but yesterday the party chairman said - he'll take care of Micah Goodin:..
Henry Usher, Chairman - PUP
"I believe that if Micah has an issue that he wants to get out there, he and I can discuss it but certainly I don't support this nonsense about going and spreading out on Facebook or any other social media if you are upset about something."
And while the Chairman says that the Micah matter is well in hand - the party has so many facebook fires to put out! Already this week we've seen fiery facebook posts from candidate Dan Silva and Mayor Kevin Bernard - but of who dissed their party. And today Servula Baeza was added to the list of facebook hotheads. He put up a post saying that have a national convention without any challenge to the leader is a sick joke. He asks what is the leadership afraid of and concludes that the decision taken yesterday guarantees five more years of the UDP. LOVE News asked the Chairman about all this facebook rage and how the party can contain it:..
Henry Usher, Chairman - PUP
"I certainly appreciate the power of Facebook. It does reach out to millions of people and it's certainly the medium that most young people prefer these days, Facebook and these other social media outlets. When I say 'I don't read Facebook', I mean that I can only respond to what is sent to me. If I go out there and try to respond to everything that is on Facebook, I will not be able to sleep. So first of all, the thing with Facebook is that you never know who is posting what. You might have fake accounts and all of that. so to address your question as to whether it will affect the party, yes, and I have been trying to do my best to reach out to those who do put post and different things."
Canít Knock The Hustle, Okeke Wheels And Comes Again For TV Ramos $$$
(posted on Thu Jul 30, 2015)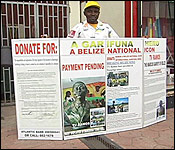 Of course, the PUP chairman could ask political analyst Steven Okeke for some advice on how to rein in the party's facebook fiends. But, right now Okeke doesn't have time to dispense political advice, he's back on the grind - trying to come up with new ways to get paid for his bust of Thomas Vincent Ramos, the Garifuna Cultural Icon.
He's tried everything else, so he's now trying to get the public to pitch in and pay whatever they can to cover the cost.
We met him on Albert Street near the First Caribbean Bank, and here's what he told us about why he thinks this is a better compromise than trying to sue to collect his money:
Steven Okeke, Political Analyst
"It still has not been paid for, and it's about 9 months right now since it was unveiled with a lot of pomp and circumstance in Dangriga. It has not been paid for and I know a lot people who have been encouraging me to sue Ivan Ramos. Because he is the signatory, the person who signed on behalf of the Garifuna people. But this is also a community ornament, it is a national icon, so I know it is my rite to do that. But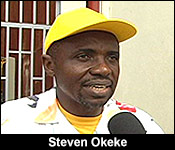 eventually Belizeans will realize that it insults the intelligence of all Belizeans, if I should be suing the grandson of the great Belizean icon, TV Ramos, to pay for a little ornament to say thank you for what he did for the Garifuna people, for black people, and for the nation in general. He's a celebrated icon that makes hundreds of thousands of dollars for both Belizeans and Garifuna people generally every year local and internationally. So for me to be encouraged to sue him, it's my rite, we have a legally binding document, but in the first place, his son is supposed to be involved in paying for this. He's to step forward and roll the ball. We are making the opportunity available here, not just through Facebook and social media where a lot of people are not involved with, but physically. also, there are a lot of corporations we had written letter to last week, 28 of them, from the Prime Minister's office to the Minister of Culture who will eventually be using this thing. So that everybody can get involved in getting this issue resolved and I think we can do that speedily. But while we can do that speedily, I hope to be here for the next one week and to go to other districts where necessary to raise the fund on behalf of the Belizean and Garifuna people so that they can keep what they have already to use and enjoy."
Daniel Ortiz
"So, if I pass by right now and I want to make a contribution to the expense of the bust, how do I do that?"
Steven Okeke, Political Analyst
"Well you can do that through the bank account that is right there, also directly here in cash or check."
He says that he'll be out on Albert Street for several days, and then he's going to be moving other parts of the country to try to convince the public to contribute.
OKEKE ON PUP...
(posted on Thu Jul 30, 2015)
And while we had him - we did ask him for his analysis of the PUP's latest problems with the Rebel 12. But Okeke was in donation mode, and didn't have much to say.
Steven Okeke, Political Analyst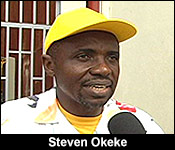 "I strongly believe that they will settle it one way or the other. I don't expect you to expect anybody to just give up their position of whatever they are doing. Anyone of them can improve, any one of them can be leader, and if you're not doing it very well, you should be given an opportunity to improve yourself. And if you prove yourself and show you're competent to get the job done, you should be left to get the job done. If not, then another person should be given a chance because it shouldn't be about the individual, it should be about the organization."
Daniel Ortiz
"But the bottom line is that they are a political party for the people, they are not supposed to be operating for themselves."
Steven Okeke, Political Analyst
"Every political party is an enterprise, and the politicians are entrepreneurs."
Canadian Cops Issue Interpol Warrant
(posted on Thu Jul 30, 2015)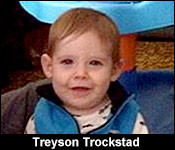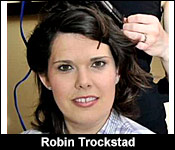 Canadian police need your help in locating a woman who is wanted for abducting her child. Canadian authorities say there is an Interpol arrest warrant for 31 year old Robin Trockstad nee Greenway who, they say, may be hiding out with her son in Spanish Lookout. When we spoke to the child's father in Canada, Chad Trockstad, he told us that they were working on their divorce when she took their son and fled the country - that was on January 5th 2014. Trockstad hasn't seen or heard from his ex-wife or his son since then. The issue is that there is a custody court order for Trockstad to see or have access to his son but Robin Trockstad violated that court order by taking their son away. Now she is wanted by authorities for Abduction in Contravention of Custody order - and an international arrest warrant has been issued in her name. We contacted the Sergeant of Domestic Crimes Unit for Lethbridge, Canada today and he told us that they have worked with authorities in Belize to try to locate her, and that it was confirmed that she was in Spanish Lookout. When we spoke with Chad today he told us that some of the residents in Spanish lookout may be hiding her. This is a picture of the boy, his name is Treyson Trockstad and he is now 2 and a half years old. Chad told us that he was born after he and Robin finalized their divorce in January. There is a facebook page called Bring Treyson Home where you can post comments or give updates or leads on Robin Trockstad's whereabouts. The Canadian officer told us via email that they are worried about the safety of the child because the mother is constantly moving to avoid detection. He also told us that at one point they had tracked her down in Guatemala. The father, Chade Trockstad told us that all he wants is for his son to be returned home.
Mandatory Insurance For UB Kids
(posted on Thu Jul 30, 2015)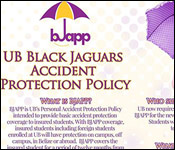 Black Jaguars Accident Protection Policy: that's the name of the University of Belize's new student insurance policy. On a flyer sent by the University it states that each new registered student must pay $45 to buy BJAPP for the new academic year beginning in August. The insurance policy offers coverage of medical expenses for accidental injury, dismemberment, accidental death, disappearance due to air travel and drowning and students will be covered on and off the campus, in Belize and abroad. It covers the insured students for a year. Now while this might seem like an upgrade for some students, the PUP's Belize Youth Movement says that it's just another crafty stunt to drain more money from students. Today BYM sent out a release saying that this new policy acts as another financial hurdle for those who are already struggling to keep up with school fees. The release ends by saying QUOTE, "We view this decision as nothing more than a front for rich private interests at the expense of students' education."
New Radios For Cops
(posted on Thu Jul 30, 2015)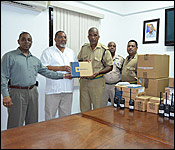 Today, National Security Ministry John Saldivar handed over 50 brand new police radios to the Police Department for a donation of $50,000 dollars.
Present at the ceremony was Acting Police Commissioner Russell Blackett, Assistance Commissioner Aaron Guzman, the Western Regional Commander, Senior Superintendent Ralph Moody, the Southern Regional Commander, and newly appointed Northern Regional Commander, Senior Superintendent, Marlon Allen.
A statement from the police department says that these 50 new radios will greatly enhance the communication within the Department since the devices has a countrywide range, and will be used both nationally, and locally in the jurisdictions of, Corozal, Orange Walk, Dangriga, Independence, Toledo, and the newly formed tourism hubs of Hopkins and Placencia.
These radios will be utilized by officers who will make up foot, motorcycle, and mobile patrols, and it will allow for greater integration of different operations held by the police.
It Easy Japanesey Pianist
(posted on Thu Jul 30, 2015)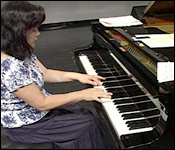 A Japanese pianist is performing at the Bliss right now. Kumi Miyagawa is bringing a different style to piano music by infusing a variety of traditional Japanese music as well as Caribbean rhythms. Today we met the Japanese Cultural Officer at rehearsals and she told us just how unique this experience will be.
Mieko Araki, Cultural Officer, Embassy of Japan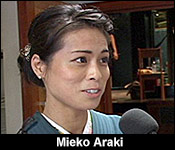 "So you can expect the classical music basically. The first part is a classical master pieces so you can listen. The 2nd part is introducing the world music including Japan and Caribbean and Central America composers to music, so you can enjoy both the different kind of music. Music is over the countries. You can connect with other people by heart. Piano originally comes from European countries, it's not really originally from Japan but still its music. We can introduce the Japanese songs tonight. We can travel through all the music in the world. No music, no life for us. We are so happy to introduce the piano, especially to the Belizean people. It's not so common to hear the classical music. I hope you can expose more of the classical music and we can connect the friendship through the piano or music in general."
The concert started at 6:30 and will end at 8 tonight. There were also piano workshops held in Belmopan and Belize City. This concert is being held as part of the SICA Japan Friendship Program 2015.
Exports Down, Imports Up
(posted on Thu Jul 30, 2015)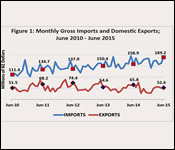 The latest external trade bulletin from the Statistical Institute of Belize says that in June 2015, Belize's imports grew by 20.1 percent, while the exports fell by 21 percent compared to the same period last year.
And what's included in all those imports? - well, mostly machinery and transport equipment, specifically sailboats and airplanes during June. Manufactured goods also increased and that's is largely due to the importation of construction supplies.
Goods destined for the Commercial Free Zone grew by 4 million dollars, because cigarettes and clothing continued their upward trend.
Overall, Commercial Free Zone imports grew by 21 million dollars.
Domestic exports for June were $52.6 million dollars, which is a decrease of 14 million dollars, or 21 percent. The decline is due to the decrease in the country's top export earner, which includes orange concentrate and shrimp.
Citrus sharply fell by almost 13 million dollars, and was due almost entirely to a steep drop in orange concentrate sales from 15 million dollars to just under 3 million. That was due to a delay in crop and the change in reaping practices, and the Statistical Institute is expecting a surge in orange concentrate products in coming months.
Marine exports dropped by 4 million dollars, as shrimp earnings were halved, decreasing from 7.4 million last year, to 3.6 million dollars. Sugar is the only major export which has grown by 6 million dollars, going up from 19 million to 25 million. Banana exports remained virtually unchanged at just over 9 million dollars.
FITNESS...
(posted on Thu Jul 30, 2015)
Healthy eating and physical activity go hand in hand - and fitness trainer K'Waun Samuels says once you learn the basics, eating healthy and staying active isn't hard at all. He recently launched his 8 week boot camp program as a part of his k1 fitness campaign. Samuels told us how it works:
Samuels can be reached through Facebook.
SAGICOR VISIONARIES Did Their Thing
(posted on Thu Jul 30, 2015)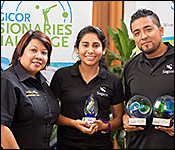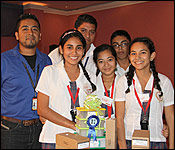 The Bishop Martin High School Visionary team brought back a 3rd place title from Florida. As we told you, the team was the National Champion of the Sagicor Visionary Challenge in Belize and they traveled to Florida to compete in the Regional Challenge. Well, they came in 3rd out of 8 teams with their Chaya Mayan Power for Modern Times Project. The team got $1,000 US dollars. They also won the People's Choice Awards - getting 51,000 votes online and the title of Best Plan and Project Design. The team members also received 6 CXC science kits, a trophy and award certificates.
Home | Archives | Downloads/Podcasts | Advertise | Contact Us