BDF Insiders Stole 2.6k Ammo From Military?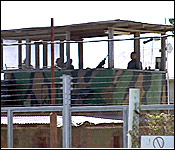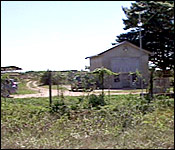 Tonight, concerns for public safety continue to mount because for the 4th. time in 11 years, dangerous military munitions have been stolen from a location under the protection and control of the Belize Defense Force. This time around 2,680 rounds of ammunition used in military assault rifles were stolen, and it is believed that this entire weapons cache may be on the streets tonight.
And it gets worse: the BDF high command suspects that it was an inside job, that still unknown officers sworn to protect civilian safety did the opposition: they breached the military compound in Lords Bank and stole the ammunition to sell to criminals.
The BDF officials made the discovery this morning, and shortly after, the Chief of Staff briefed us about what they know so far:
Lt. Col. Raymond Shepherd, Chief of Staff - BDF
"Earlier today about 1:30 in the morning, one of our security patrols discovered the breach of one of our holding cell for some ammunition. We conducted a check and we discovered that a total of 1,680 - 5.56 and 1,000 - 7.62 ammunition was removed from that holding bay."
Daniel Ortiz
"Talk to us about the origin of these ammunition and what you all suspect may have happen at this time, given the limited time you had to investigate it?"
Lt. Col. Raymond Shepherd, Chief of Staff - BDF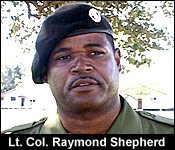 "These ammunition, we have them as storage for our American counterparts who are here doing some training. So, the type of shelter or bay that they were in is not that type that we normally keep that type of ammunition in. We don't have enough information at this point to determine more or less when it occurred. The last time we did a check and one hundred percent accountability was the 7th December. But we have a series of systems and policies in place to prevent these type of incident and in this case each one of those systems and policies were breached systematically. We believe up to about 90% that it is an inside job and as I mentioned before, we believe that there are several people involved either by their act or their omission. In terms of the security procedures we have in place there, we have armed guards that conduct patrols on a routine basis at a minimum of 30 minutes interval."
Mike Rudon, Ch5
"This type of ammunition, what weapons would it be use for?"
Lt. Col. Raymond Shepherd, Chief of Staff - BDF
"For M-16 and M-4 basically, and for the 7.62 - SLR, the self-loading rifle."
Daniel Ortiz
"Do you believe that this ammunition may have now ended up on the streets?"
Lt. Col. Raymond Shepherd, Chief of Staff - BDF
"Most definitely, that's our major suspicion, yes."
Daniel Ortiz
"Do you believe that it may end up in the hands of underworld figures, who may use it in some form or fashion at a later date?"
Lt. Col. Raymond Shepherd, Chief of Staff - BDF
"Most certainly, and that is one of the incentives that people in the inside have to breach our security systems, so that they could sell these ammunition to the underworld."
Daniel Ortiz
"What kind of value would you be able to estimate persons who would sell this for on the street might make?"
Lt. Col. Raymond Shepherd, Chief of Staff - BDF
"My best guess would be about US$10,000."
Daniel Ortiz
"Knowing that this has happen, persons in the public will want to know who will be held responsible for this at the BDF. Are you able to tell us at this time?"
Lt. Col. Raymond Shepherd, Chief of Staff - BDF
"Most definitely. As I mentioned before we have systems and procedures in place and those procedures were breached, so we'll go back and do a check of our systems and each person that through their negligence facilitated this breach will be dealt with to the full extent of the law."
Daniel Ortiz
"What level or rank do you believe that it has gone as high as to allow for this access and theft of these ammunition?"
Lt. Col. Raymond Shepherd, Chief of Staff - BDF
"Up to the rank of captain, we have checks of these ammunition. Our survival as an organization itself depends on the trust and confidence that we get from the Belizean people we serve and when things like this happen, it definitely erodes the trust and confidence and so that is one thing that we definitely have to build back and work back to gain the trust and confidence of the Belizean people that this type of incident will not occur again."
Viewers may remember that 42 guns went missing from the Price Barracks compound in October 2011. Most of those weapons were useless, but seven working M4 Carbines and eleven working 9mm pistols were among those guns. Those were never recovered.
And in 2008, 2 BDF soldiers were charged for the theft of one thousand three hundred and forty rounds of 5.56 ammunition which was found inside the vehicle. Those were also the type of rounds used in assault rifles such as M-16's and AR-15's. They ended up beating the charges.
And in May 2004, twenty-four of the L109A1 batch of British grenades were stolen from BATSUB.
Jury Acquits Flores; Deadlocked On Lewis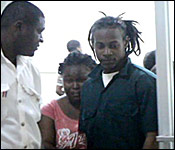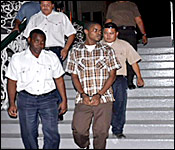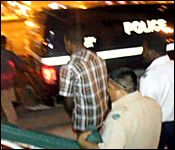 When we left you last night, a jury of 12 was deliberating the fate of 23 year-old Warren Lewis and 26 year-old Cordel Flores, who were on trial for the August 2009 murder of 22 year-old Alberto Allen.
This was the men's second trial because in 2013, an allegation emerged that a juror acted inappropriately in their March 2013 trial. The juror reportedly passed an improper comment that the men had a winning case even before all the evidence was presented. It was ruled at that time that the jury panel may have been pre-judging the case before hearing all the facts.
So, last night after being on remand for 5 and a half years, 2 years more because of that one juror, the men, their families, and the state was finally ready to get their case over with. So, after an entire day of case summation from Justice Troadio Gonzalez, and hours of being locked away for deliberation, the jury returned shortly after 9 p.m. announcing that Cordel Flores was innocent, and that they could not decide either way in relation to Warren Lewis.
Our 7News team was at the court around 9:15 pm when the verdict came out, and Daniel Ortiz reports:
Daniel Ortiz reporting
26 year-old Cordel Flores, who has been on remand for 5 a half years, walked out of court a free man last night after being acquitted of murder by the jury which deliberated for almost 5 hours.
His family member was obviously overjoyed that he was finally free. His attorney says that the prosecution's case was circumstantial and failed to establish beyond reasonable doubt that Flores participated in the gruesome murder of 22 year-old Alberto Allen.
Alifa Elrington-Hyde - Attorney for Cordel Flores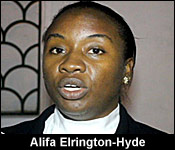 "It was always my belief from the beginning of this matter, that this matter should never have passed PI. But often times, this is the difficulty where persons are unable to retain counsel upon the arrest of a murder charge, that would assist them from arrest on to indictment and then trial. I believe had this matter been looked at, at the magistrate court under PI, it would have been evident from the documentation presented by the crown, that there, wasn't sufficient evidence to support a case for murder. The wealth of the prosecution case against Cordel Flores was that he was jointly liable for the death of Alberto Allen, because he was found in a vehicle with someone who confessed or alleged to have confessed to killing Alberto Allen and they found what they are saying was blood on his fingers and the blood was consistent with that of Alberto Allen. What was the role that Cordel Flores played? And the prosecution was not able to establish that and that will be a question for any jury. If you are saying that these persons did it jointly, you have to give me more than they found him in a car. And while it is that Cordel Flores gave a statement from the dock, his statement was a plausible one. His statement was one, where, look, I met this young man on Jane Usher Boulevard and he gave me a ride. There was nothing the prosecution could have put forward to challenge that."
The Jury wasn't so sure about 23 year-old Warren Lewis. The evidence against him was much more compelling.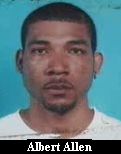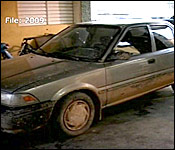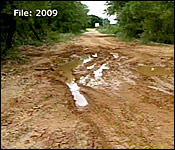 Police had an oral confession and a written statement against him in which he is recorded as confessing that he shot Alberto Allen in the back, and when he didn't die, he, Lewis, then slit his throat and rammed a stick down his mouth.
The jury was deadlocked even after almost 5 hours of deliberation and they could not all agree that he was either innocent or guilty.
His legal aid attorney, who was assigned to the case with short notice, says that because the jury couldn't convict, it's still a victory for Lewis.
Oscar Selgado - Attorney for Warren Lewis
"I am very satisfied that, first, Warren Lewis had a fair trial. I am satisfied that the defense was able to cause serious doubt in the prosecution's case. The case was so tenuous, after the defense cross examined the main witnessed for the prosecution, that the jury, having considered all the evidence were not satisfied that the prosecution had establish its case beyond a reasonable doubt. On the other hand, there will be those who will say well, at the same time, they did not acquit Warren Lewis. That may be so, but they did not convict him and that is important, that he was not convicted, that there was a hung jury, the jury could not make a determination, a unanimous decision for murder as required. Having been sequestered for more than 4 hours, almost 5 hours."
So, Warren Lewis remains on remand and will have to be retried once again.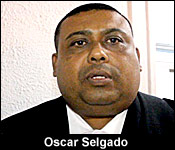 Oscar Selgado - Attorney for Warren Lewis
"I'd advised Warren Lewis that the alternative now, the other thing to happen, that may happen is that the Director of Public Prosecutions may see it fit to re-lay charges against Warren Lewis and bring a new trial to the courts. If that is so, I am also prepared to defend Warren Lewis in the new charge, because I think that I am in a position where I understand the case. I understand the evidence that are against him and I believe that in the end he will be acquitted."
This particular trial started on November 3 of last year, meaning that it ran for almost 3 months. Most of that time was spent by the court testing whether or not to admit the recorded confession statements from Warren Lewis into evidence. Also, Justice Troadio Gonzalez had to rule on a no-case submission made on behalf of the accused men. Both of those elements of the trial happened without the jury being present to witness them.
CWU Vs SSB: The Quarrel Over Increments
Usually Social Security's 300 employees get paid on the 26th of the month - which will be on Monday. But, that payday may be pushed back by a few days this month - and the pay cheques may be a little lighter than they were before.
That's because today Social Security's accounting Department recalled the pay disbursements, which were already headed for their employee's accounts. Those pay cheques had originally been made out to include what's called a "transitional increment". That's money, which was agreed to, in the last collective bargaining agreement. It was to be linked to a "performance management system" which, as it turns out, was not brought on line.
But, management still went ahead with what it thought was a goodwill gesture to grant the increments for the end of January payday. Goodwill because the increment should be based on an appraisal - but since nothing was in place to make the appraisal - management just went ahead and gave everyone an assessment of "A". Today, CEO Richard Flowers told us that Union representatives agreed to this in December. But then yesterday evening, everything changed when the Christian Workers Union head office wrote to SSB basically saying the workers will take the increment, sure, but they also have every right to get their regular bonus in March.
And that's where Social Security Management slammed the whole operation into reverse. The transitional increment was designed to replace that bonus - since, in the view of management, a salary increase is better for morale than a one-time payment. But, the two of them together? CEO Flowers told us that would be irresponsible to the workers contributing to the Social Security Fund.
But today, Audrey Matura Shepherd - the president of the CWU told us that the fault lies with management which acted unilaterally and prematurely:..
Audrey Matura-Shepherd, President - CWU

"The CWU is not being indecisive. Rather, I think that SSB is acting in bad faith. Our CBA clearly states that article 24D, both parties commit to further consideration of an increment system, tied to the key performance indicators - what we called the KPI. An assessation of the payment of the performance bonus, once the incremental system is implemented. It is not implemented yet. What happen last year the 24th December, SSB sent a letter basically suggesting that they would go ahead and implement an incremental system and they call it a transitional increment. We wrote them back and sought clarification because they cannot unilaterally make that. Our CBA makes it clear that we have agree. But, they never answered that letter. So, our members kept saying well we want to know what is our position and I said, as I say to all mu units of the union, we don't impose at the executive level our will on the people. We have to consult and so we started consultations with different branches of SSB to hear what are their concerns as to the bonus that they would have gotten under the KPI, the fact that the performance project program has not been implemented yet, so you can't really implement that and this transitional increment."
"We are still getting direction from our union members. What we did, we sent them a letter on the 22nd January. We sent the management of SSB a letter, saying, you can't unilaterally make a decision. But if you are just giving a gift, in terms of an increment to the staff, then fine. But, you can't say that then it later means that you are binding us to something that we did not agree to. I saw the letter that they sent you all. Unfortunately, the media has the letter and we don't have the letter. They didn't have the courtesy to copy it to us. It is rather disingenuous of SSB to say that we held a meeting with the Belize City Branch and based on that we made a decision. A decision has not been made and I can give you the copy of the letter where clearly, we are making that mount to them, that they cannot make a decision and we are still consulting, then we can meet and make a joint decision as the CBA requires. It's simply that. Their disingenuity, I can't explain why they would go that route."
Matura-Shepherd will be meeting with Social Security employees from different branches of over the weekend to discuss the developments. It's significant for workers because while, technically, their pay is not due until the end of the month - the 26th is payday at Social Security - and workers have their commitments, banking and otherwise, scheduled around that. And, as any worker knows, the payday after Christmas is the one that's most eagerly anticipated.
Flowers told us employees are working overtime to try and make sure their pay - less the "transitional increment" is in workers' bank accounts by Monday - but he could not make any promises.
And while all that administrative mumbo jumbo takes the foreground - you want to know what this is really about? Well in December, all 30 Social Security managers got a fat bonus - while employees got nothing - which is fair enough because their bonus usually comes in March. But, the managers were the first to get the so-called goodwill gesture when they also all got an assessment grade of "A." And an "A" for the managers is worth six thousand dollars each! Except for the CEO - we're told he got eleven thousand. Which is what may have put him in the mood to go ahead and give the employees that "A" grade transitional increment - which has now been rescinded.
We'll keep following the story to see if the workers get paid on the 26trh as usual.
UNESCO Weighs In On Petroleum Concessions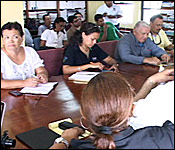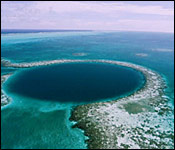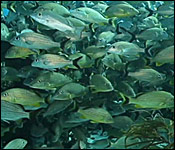 Today at the Fisheries Department in Belize City, representatives from the UNESCO World Heritage Center met with government agencies and NGO's such as OCEANA and The Belize Coalition to Save our Natural Heritage.
The meeting is the background to what we have been reporting all this week: on the NGO's discontent about the Draft Petroleum Exploration and Exploration Guidelines and the possible threats it poses to the Barrier Reef System - which has already been inscribed on a World Heritage Endangered Site List.
Well, the delegates from the World Heritage Center are here to try and remove Belize from that list. Head of the Marine Program from the World Heritage Center Dr. Fanny Douvere discussed how they along with the government and stakeholders can accomplish this goal.
Dr. Fanny Douvere, Head of Marine Program, UNESCO WHC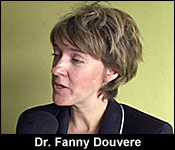 "Our primary purpose is to work together with the government and set a number of clear targets that would need to be achieved in order to get the Belize Barrier Reef Reserve System back off the danger list. So there are a couple of critical issues. One is also related to the sales and the leases of the lands within the property and especially the cutting of the mangroves. Mangroves are critically important for the eco-system, so it's important that those are protected, so that the integrity of the property can be maintained across all the seven components basically that make up the world heritage status. We are working very constructively with the various departments within the government. We are working together in order to try to understand the bottlenecks, but also to have a roadmap to move forward."
Beverly Wade, Fisheries Administrator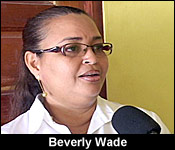 "I think that we should consider what their concerns are and the idea is at the end of the day, is to have something that is balance, something that has taken into consideration, the concerns from the world heritage mission with regards to world heritage site, but to also look at government's prioritization in terms of potential for national development, which is not something that we can ignore. I think that the debate will only enrich that process. From the commencement of this mission, we have stated very clearly that the mission is really meant to be a constructive mission, so that we could have a roadmap at the end of this mission, that we could safely say, we have consulted stakeholders from the people who are using the resources, all the way to the top in terms of the policy makers and the decision makers to come together to have an understanding of where they are going and what their issues are, because remember, one of the primary objectives of this mission also, is to look at the long term sustainable development of the property, which is the world heritage site."
The WHC team along with their Belizean partners are working on a Desired State of Conservation Report which will have to be endorsed by the government and then submitted to the World Heritage Center committee for review in June. Based on the report and an assessment of Belize's attempts at preserving it's critical ecosystems - the committee will then consider removing Belize's Barrier Reef System from the sites endangered list.
GOB Says UNESCO Sites Aren't Under Oil Concessions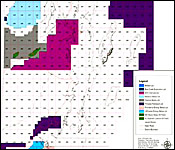 And to try and quell some of the anger that has come from the NGO Community after that widely condemned draft guidelines package was released - the Ministry of Petroleum sent out its second release for the week. The last one was still picking fights with the NGO's - but today's release was cellar and almost contrite. It says, quote, "the Government of Belize continues to maintain a moratorium on the issuance of any new offshore petroleum exploration concessions." It adds that quote, "none of World Heritage Site properties are currently under any oil concessions." It continues to say that in 2013, the Ministry successfully negotiated with Princess Petroleum to relinquish 25% of their concession block to ensure that, quote, "the Blue Hole and other areas of Lighthouse Reef Atoll are no longer part of their active concession."
The release adds that in 2009, when the Belize Barrier Reef System was placed on the List of World Heritage Site in Danger, nine offshore concessions existed and now, Princess Petroleum remains the only company with a large offshore concession.
Still, it's not quite enough for the NGO community, which wants the existing oil concessions offshore not to be renewed or extended.
Well-known Tattoo Artist Charged With Unlawful Sex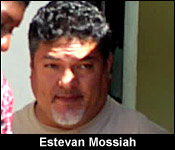 Tonight, well-known tattoo artist, Estevan Mossiah, who has his shop on Barrack Road, is at prison after being accused of having sex with a 15 year-old minor twice about 2 weeks ago.
The girl reported to police that on Tuesday, January 6, and on Friday, January 9, Mossiah, who she knows as "Steve Mossiah", had intercourse with her. After police investigated her report, they arrested the 45 year-old tattoo artist and charged him with 2 counts of unlawful sexual intercourse.
He was arraigned today before Magistrate Hettie Mae Stewart, who denied him bail due to the nature of the offence. He was remanded into custody until his next court date, which is scheduled for February 24.
Tablets To Do Data Collection?
These days, it's hard to go into any meeting where everyone isn't meddling with some kind of electronic device, whether smartphone or tablet. But at a meeting today tablets were required and encouraged. That's because it's part of the IDB Salud Mesoamerica programme funded in part by the Bill and Melinda Gates Foundation as well as the Carlos Slim Foundation. We found out what the android tablets will be used for.
The training started on Monday and ended today.
Accused Heroine Traffickers Get Bail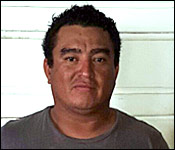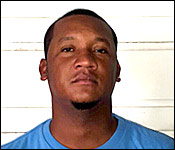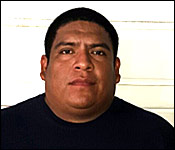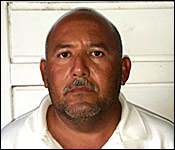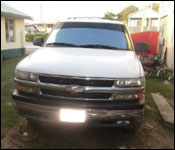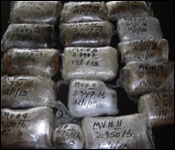 The 4 men who were busted 2 weeks ago in Corozal with 40 pounds of heroin worth several million dollars, are out of jail tonight after they were granted bail in the Supreme Court today. You may remember 32 year old Jose Antonio Lara, 30 year old Lenon Tillett, 42 year old Gerardo Allen and 35 year old Heirder Perez who Anti-Drug Unit police searched by accident because they were looking for a stolen car.
Well, their attorney took the bail application before Justice Troadio Gonzalez today and he successfully convinced the judge that they deserve to be free while awaiting their trial. Justice Gonzalez agreed and granted them bail of $50,000 each on the condition that they surrender all travel documents and report to police station in the districts where they live.
As we told you, Monday evening, January 12, all 4 men were socializing outside a restaurant located at the entrance of Corozal. The police Anti Drug Unit decided to search them because they were looking for a stolen vehicle which matched the description of the Chevy Tahoe they were driving in. The officers searched the vehicle and were surprised to come upon 19.621 Kilograms - or 43 pounds - of heroin, the largest bust in Belize history. The street value is estimated at anywhere between 2 and 4 million US dollars.
An Environmental Trip To Blackbird Caye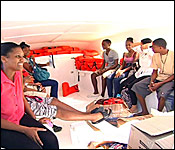 Today 16 students from Restore Belize's I am Belize Scholarship Program went on a 5 day all expense paid trip to Black Bird Caye. These students, who were chosen based on their academic performance, will get a crash course in marine ecology. They'll be conducting scientific experiments and collecting data on marine life and of course enjoying the jewel's sunshine and waters - all with the goal of bringing these students closer to their environment. We spoke with the eager group this afternoon.
Courtney Weatherburne reporting
These parents won't be seeing their sons and daughters for 5 days and came to the Princess Marina to see them off.
That is because these students will be spending that time on Blackbird Caye on a marine ecology field trip.
And for them, it will be new adventure.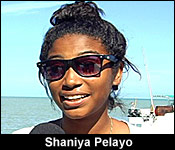 Shaniya Pelayo, 16, Anglican Cathedral College
"I've never been to the Black Bird Caye before, but I look forward to dissect the Lionfish and also to swim with dolphins. I have never done those things before."
Courtney Weatherburne
"Have you heard anything about the Caye before this trip?"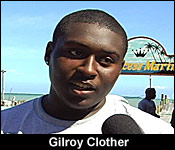 Shaniya Pelayo
"No, I have no idea."
Gilroy Clother, 18, Anglican Cathedral College Student
"We are going to be swimming with dolphins, dissect the Lionfish, hiking and talking to each other and try to get to know each other better and be more acquainted with the sea."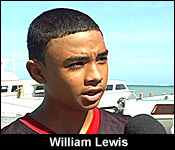 William Lewis, 13, Wesley College Student
"I think it is a good opportunity because we will learn to experience new things in the society and learn about new areas and we can get the opportunity to go different places."
Tammara Hemsley, 17, Edward P. York School
"I haven't heard about Black Bird Caye before and I am looking forward to go snorkeling."
Courtney Weatherburne
"How long are you guys going to stay?"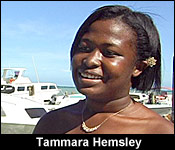 Tammara Hemsley, 17, Edward P. York School
"For 5 days."
Courtney Weatherburne
"You got everything packed already and ready for this experience?"
Tammara Hemsley
"Yup."
According to the coordinators, they are deserving of this fun experience. But a part from that - connecting with the environment is crucial.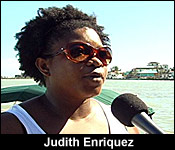 Courtney Weatherburne
"Pretty much, the purpose of this trip is to reach them about the surroundings. I think in the release it also said that there will be several experimental projects, scientific projects that they will be doing. But apart from the educational aspect, this is pretty much a treat for them, doing well in school, passing and making sure they are working towards the standards of the scholarship."
Judith Enriquez, Community Liaison Officer - Restore Belize
"And it's also awareness. Because as I always say, most of the students lives here in the city and they are not aware of what's going on out there on the reef and the reef is one of the most important place here in the country. So, the students, they will be aware of what's going on out there."
Jeremy Enriquez, Belize Program Manager, Ecology Project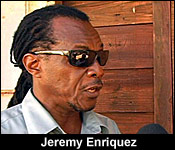 "What we hope they could get out of it is a deep appreciation... it is a start for them to get a deep appreciation of Belize's marine environment. Hopefully, in the long medium term, they will also learn about Belize's terrestrial and cultural environments. For too often we have foreign students and tourists and foreigners enjoying our environment and we are very detached and so hopefully we will build a critical mass over a few years for people to feel in love and attached to Belize's environment."
They will be returning on Tuesday at 10 in the morning. Starting from today until May trips are being organized for students from other high schools in the city to travel to Calabash Caye and the Turneffe Atoll Marine Reserve.
DOE Warns Public Not To Alter Waterways, Or Else...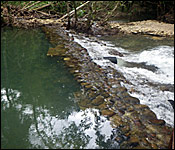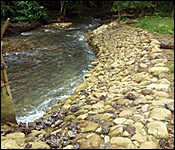 The Department of the Environment has sent out a warning about unauthorized obstruction and diversion of bodies of water. It's usually the result of an increased demand for fresh water supply, especially for agriculture and tourism. The Department of the Environment says that in recent months it has received multiple complaints from the public about unauthorized diversions.
So, the DOE's public notice is to remind everyone that any person who proposes to carry out a project, including waterworks such as diversion of water courses, modification of stream flows, alteration of riverbanks, and alteration of ground water, must first apply to the Department of the Environment for Environmental Clearance. Failure to obtain Environmental Clearance from the Department for such activities is an offence and carries a fine of five to twenty five thousand dollars.
They can also be fined under the National Integrated Water Resource Act.
FCD'S Manzanero Goes To Taiwan Looking For Help In Conservation
Rafael Manzanero and the Friends for Conservation have become household names while doing their work to raise awareness about the Chiquibul National Park - and the many pressures it faces.
Well, Manzanero is going to Taiwan, hoping to attract support from NGO's over there to assist the FCD in trying to protect the Chiquibul's endangered scarlet macaw population. He was in Belize City today to work on his Taiwanese Visa, and the media caught up with him:
Rafael Manzanero, Executive Director, FCD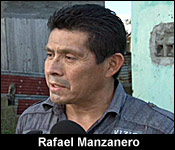 "The idea is really to present more about our work and we are also trying to do the protection of the Scarlet Macaws and I would want to present that and see if there would be any NGOs over there that might be interested in supporting the protection of the Macaws here in Belize."
Reporter
"At this time, what's the status in relation to the number of Scarlet Macaws that remain in the area, if you've done that type of survey?"
Rafael Manzanero, Executive Director, FCD
"Over the years we only know that there are 100 pairs of Macaws that are left in Belize. We have not really done a comprehensive study for quite some years. It is rather difficult because of the mountains to see if the same population that we see across the Cayo area is the same like in the Toledo District, so we do require a lot of footwork in terms of counting the full population, but we consider that the numbers are still relatively small."
Reporter
"Obviously, in terms of your trip, perhaps any type of assistance that you would get, would be to assist in that sense as well."
Rafael Manzanero, Executive Director, FCD
"I would hope that they would be able to support a particular specie. I know that there is a program that they have in terms of endangered species, but that's a program worldwide and so the crossing my fingers that they might be able to support us."
He leaves next week for one week in Taiwan. And in other news related to the FCD, all pledges made at the Chiquibul Telethon held in October of last year have been collected. This translates to 327 thousand dollars.
Manzanero says that over 100 persons have sent in applications to become new FCD rangers, and the selection process has been completed. The new rangers are being trained right now.




Home | Archives | Downloads/Podcasts | Advertise | Contact Us