Bail For Alleged Korean Conspirator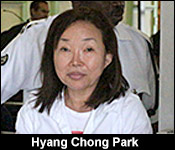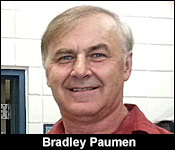 Today one of the persons charged for her part in the alleged Bradley Paumen murder conspiracy applied for bail before Justice John Gonzalez at the Supreme Court in Belize City. She is Korean National Hyang Chong Park of New York - and she's been locked down ever since she landed in the country last week Wednesday.
Police say she played a role in the wider conspiracy against her ex husband, Michael Modiri in February of 2015. The charge against her is perversion of justice. And while everyone else in the group of four has gotten bail - her case is the most complicated because she lives in New York and is considered a flight risk.
But, today Park who has been a regular visitor to Belize for the past 15 years, was granted bail of $75 thousand dollars - despite objections from the prosecution. Attorney Dickie Bradley presented her bail application in court today - and he spoke to us outside the courtroom:...
Richard Dickie Bradley - Attorney for Park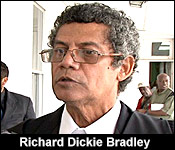 "The fact that a person is a foreigner does not automatically mean you can't get bail in this country. Judge Lucas has said that over and over for years. The fact that you are a foreigner does preclude you from getting bail from the Supreme Court. They are looking at other factors to ensure that you return to court to hear your trial. So what you are saying and what is a serious matter, the judge was think of asking for millions of dollars in valuable land in the petitioner's name - in Miss Park's name. So in the event she does what Mr. David Nanes has done - David Nanes has made it very difficult for persons who don't live in this country to get bail. As the judge has also said even in the United States of America, persons flee the jurisdiction. The court can only do so much."
So, in addition to the hefty bail of $75 thousand dollars, the court did something quite unorthodox. Hyang Chong Park was ordered to submit her title documents for property she bought in Belize - property which is worth in excess of $250 thousand dollars. The judge also took into consideration that Park has an additional million dollar investment in the US. As a result Judge Gonzalez exercised leniency in formulating her bail conditions. Though the prosecution's main objection to bail was that Park posed a flight risk, the judge ordered that she shall be allowed to travel - but only with the consent of the court. The state is hoping that the property documents seized from her will be binding enough to compel her to return for every court hearing. Of note is that her attorneys affirm that she does not want to leave the country, and that she wants to exonerate herself.
Bradley expressed his confidence that his client will be exonerated of the "flimsy" charges.
Richard Dickie Bradley - Attorney for Park
"The evidence presented in court by the investigating officer Sgt. Gomez is that the reason Miss Hyan Chong Park was charged for abetment to commit a crime which is to pervert the course of justice is based according to the sworn affidavit, which is I am telling the truth, is based on another police officer claiming that in February of last year he was requested to come to a private residence. He went there where another person who has been charged offered him $1,500 which he took to plant weapons and ammunition in Mr. Michael Modiri's vehicle. His evidence to the court is that Miss Hyan Chong Park was at that residence at the time. Miss Park did not tell him do it. Miss Park took part in no conversation she was present. Mr. Abadi get some money from Miss Park and come and pay him and he must have been wondering well, this lady is hearing everything or whatever and the person felt 'she knows about it man or something to that effect.' That is the sum total of charging a major investor in the country and then come to court to tell the Supreme Court to keep him in jail for the trial. The bottom line is that in fact the evidence against Miss Park is flimsy, it will not stand up in a court of law and it would be a travesty of justice and injustice to this person to keep her in prison."
Jahan Abadi, a Belmopan businessman was also present during Hyan Chong Park's bail hearing. On Thursday last week, the two were jointly charged for perversion of justice for allegedly being involved in the plot to plant a gun in Modiri's vehicle. Also present during Park's bail application was a representative of the Korean Embassy from El Salvador. Park owns a Spa in Manhattan.
Customs Caught Contraband In Carmelita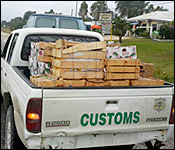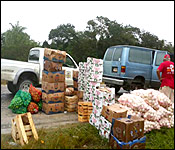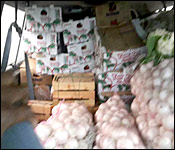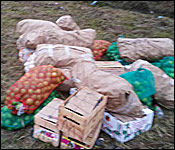 For weeks we've been reporting on vegetables - mainly local farmers in Orange Walk stuck with fields lined with carrots they couldn't sell. That brought into focus the larger issue of legally imported vegetables, which the Ministry of Agriculture has to balance against local production. But, contraband also plays a huge role in the market dynamics - especially because the Mexican vegetables are more attractive than the locally produced ones.
And the Customs Department saw proof of that before dawn this morning when a large Ford van loaded with five to six thousand pounds of assorted vegetables was busted in Carmelita Village. Here's what happened: Customs got word that the van had moved off from one of the 16 or so illegal landings along the Rio Hondo river in Orange Walk. Customs set up to capture the van on the northern highway, but it sped up, jumping the speedbump in Carmelita at mile 40. That's when the back wheel blew out most likely due to the massive weight in the van.
That's when the Customs Department pulled up and three men - one with dreadlocks and two Hispanic males - dashed off into the bushes on the side of the road.
The Customs officers didn't pursue them because of the associated risks, instead they moved to secure the vegetables.
And it was quite a load, there were 30 cases of tomato, 16 cases of lettuce, 11 sacks of carrots, 10 sacks of lime, 12 crates of pear, 2 crates of mango, and 12 sacks of onions. All told, it was almost 100 sacks of products stuffed into the van. Customs puts the value at five thousand one hundred dollars.
The vegetables and the van were impounded - and Customs is searching for the owner. Apparently, the registered owner sold he vehicle to someone else and he didn't change the registration.
Customs officials say this kind of bust is only a drop in the bucket for the thriving trade in contraband produce. They say this van is part of a network of skilled operators who have an entire system of smuggling - which only went wrong today when the van had a blowout. There's also a ready market for it, because the vegetables are so attractive - including huge heads of lettuce and glowing red tomatoes.
Cruise Tourist Tumbles At Altun Ha, Fractures Neck
A cruise tourist took a major fall today at Altun Ha. 32 year old Brian Golders who came to Belize on the Carnival Dream was climbing structure A-1 when his sunglasses fell, and he bent over to pick it up. That's when he lost balance and fell an estimated 35 feet to the ground, face first. He suffered major facial injury and lacerations, and serious neck trauma. He was rushed to Belize Medical Associates where he is at this hour. We are told he is sedated but stable with a fracture to the neck, but with no major damage to his spine, or legs. He is expected to be flown out to the United States via air ambulance in the next hour.
He was part of a group of 48 tourists on a Chukka Tour and Director Valerie Woods told us today that Golders was not on a sanctioned climb. He told the tour guides he would not climb, but instead stay on the ground with his family and shop. After that he went unaccompanied to structure A-1 and fell.
Rice War 2 Update, Jack's Got 'Em Spooked!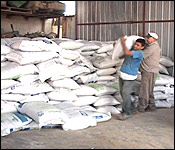 Both the Director of BAHA, Emir Cruz and the Director of Health Services, Dr. Marvin Manzanero say they don't know anything about the complaint importer Jack Charles has made regarding locally produced rice. And the CEO in the Ministry of Agriculture, Jose Alpuche had no comment at all. That level of executive dodging suggests to us that Jack Charles is unto something big - but we don't quite know what it is just yet.
What we do know is what one senior source in the Ministry of Agriculture told us on the condition of anonymity. He said that Charles has sent them a complaint about contamination of the local rice supply with some kind of fungus. The extent and certainty of this so-called contamination is not known - but Charles has told us we should expect some news on Monday.
Kayla Comes Home, Free From Guatemalan "Gaol"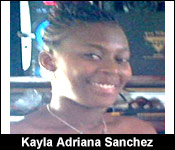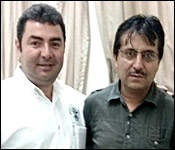 From a Guatemalan jail to home in Ladyville, that's what the last 24 hours has been like for Belizean Kayla Sanchez who managed to dodge jail time in Guatemala.
She was accused of stealing a cell phone in Melchor. Guatemalan Police charged her for aggravated robbery, but the savvy diplomat Said Guerra convinced the authorities that the police made an error with the charge. Aggravated robbery is an offence where a defendant is accused of using force, such as with a weapon, to steal from a victim. Ambassador Guerra pored over the charge documents and picked up on a wording error in the police report.
Her charge was downgraded, and because the Peten Magistrate was receptive to Ambassador Guerra's intercession on Sanchez's behalf, Sanchez went from facing a possible 6 months in jail, to getting off completely without having to face a criminal trial.
This evening, Guerra spoke with us via telephone and he told us that when he was activated to come to Sanchez's aid, he was expecting the very worst:
Ambassador Said Guerra, Ministry of Foreign Affairs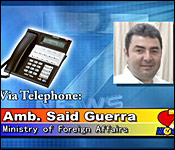 "It all happened on Sunday afternoon. I was in a reception with the governor of Peten when he got the information. He got a message and he showed me. I immediately informed my CEO about it. So I made my way to Melchor to make sure under the instructions of my CEO, to make sure that her rights wouldn't be violated. Finally, Thursday morning I decided to go and visit with the judge. I didn't know him. I didn't know what his reaction would be. So I met with him. It was a very pleasant meeting that I had with him. He was very courteous, very polite, willing to assist. I must admit that when I first ask to meet with the judge, people who I know, friends of mine who I ask to contact him in order for me to go in and meet with him, had told me and had advise me that this judge is very strict - different from the former one. So I prepared myself psychologically, because I thought that this would be a negative experience for me. Because of all that they had told me, I thought that I wouldn't get anywhere. But it was to my surprise and to their surprise as well when I walk out from there, it was totally different."
Daniel Ortiz
"In sober reflections, is the judge was strict, do you think she would been able to get out of this trouble?"
Ambassador Said Guerra, Ministry of Foreign Affairs
"By no means, she would have gotten out of this trouble. Because they did not want to give her bail in the first place. They say that there is bail for that."
Sanchez arrived in Benque Viejo Town last night around 9:00, and that she is at home with her family in Ladyville tonight.
Trading In Machetes For Machines in Cane Country?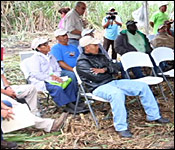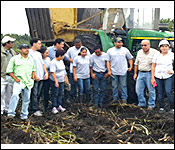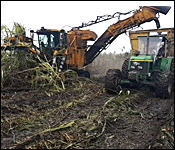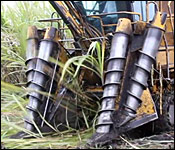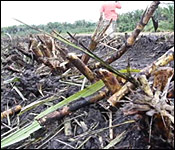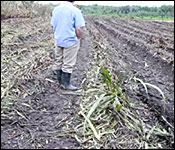 2 months ago, we told you about the unexpected low prices that the cane farmers would get for their sugar cane during the 2015-2016 Crop Cycle.
That's because the European market prices for sugar are down, and it is beyond the control of the millers, Belize Sugar Industries Limited, and their majority shareholder, American Sugar Refineries Limited.
Well, you the local consumer, are taking a whopping 50 % price increase in sugar to make up some of the shortfall. But, while that increase is this year's fix, the coming years also look dire because in Europe Beet Sugar will be allowed to complete equally with sugar cane.
So, to compete, the cost of production has to go down - and, ideally, that could mean replacing all those machetes with machines. The Sugar Industry Research and Development Institute, better known as SIRDI, invited the press to take a look at the new way to harvest cane, and 7News was in Orange Walk to see it for ourselves. Daniel Ortiz reports:
Daniel Ortiz reporting
Here on the Research fields of SIRDI, just outside of Orange Walk Town, the technicians in the Sugar Industry have been running tests with the large scale operation of mechanized sugar cane harvesting.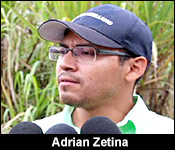 Adrian Zetina - Research Coordinator, SIRDI
"We are looking at this parcel as sort of a case study where we can then have some hard empirical data."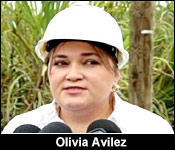 Olivia Avilez - Cane Farmers Relations, ASR/BSI
"The purpose of this really is to share the experiences of BSI in terms of what they do as mechanical harvesting and we want to do this because farmers would want to learn. They are very interested in learning some of the techniques that we have learnt, because it's not an easy process it takes learning. BSI does have mechanical harvesting in its operation."
The rest of the Sugar Cane world outside of Belize has been using this as to reap sugar cane for years, and the experts say that the local cane farmers have to consider this upgrade as the next serious transition for the sake of efficiency and cost-cutting.
Olivia Avilez - Cane Farmers Relations, ASR/BS
"It's more efficient, more cost affected and can perform in unburnt cane which cutters don't necessarily want to cut unburnt cane. We call it green harvesting. It can perform in rainy weather conditions depending on the field and it can perform in very hot weather conditions when the production of cane decreases the productivity."
Enrique Rivas - Harvesting Operations, BSI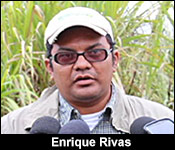 "The machine has the capacity on our BSI experience that we have harvested between 25 to 40 tons an hour. So an acre for BSI would have approximately 30 tons."
Alexis Torres - Co-Owner, Northern Enterprises Co. Ltd.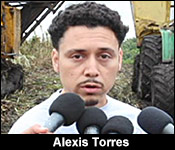 "The base cutter is at the bottom that traps the cane at the base and you have your choppers that will cut it in various bit of sizes whether you want it 4, 5 or 6 on your setting in inches. So as far as that goes you can load straight to a truck or you can load to a wagon like you can see next to the harvester here. We sent people out to Louisiana to train them at John Deere Headquarters to learn how to run the machines, to learn the settings of the base cutters, learn how to use the elevators which delivers to the wagons and so on."
To get this technology out into mainstream use, the technicians will need the small cane farmers to be receptive to the idea. That could be a challenge in itself.
Modesto Ulloa - International Consultant, ASR/BSI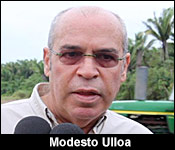 "Almost every other sugar producing country has addressed mechanical harvesting for several issues; one, because it's cost effective; two, because they are having problems getting people that want to cut sugarcane."
David Ackerman - 2nd Generation Cane Farmer
"It could happen, but it's going to take a while to bring forth change of mind sets. Remember people of Belize tend to stagnate themselves in cultural behaviors. So to me this is one of the biggest challenges."
Alexis Torres - Co-Owner, Northern Enterprises Co. Ltd.
"It's still very, something that farmers don't understand quite well yet. They are looking in to it. I have spoken to various farmers, my father and I as well. It's something that is still fresh. We have contract exclusively with BSI who is now ASR."
Then, there is the possibility of the loyalty that the cane farmers may have to their cane cutters. This machine would replace them, which means lost jobs.
The experts assert that these same cutters can be trained in new jobs that will be available if mechanized harvesting is rolled out. That should also be attractive to the cane cutters since they will be specializing in skilled work which raise the value of their labour - from menial to mechanized:
Adrian Zetina - Research Coordinator, SIRDI
"We are trying to just give the harvest group leaders options and at the end it's their decision if they are going to take it, because there are some leaders who might have had cutters working for them for 10, 15, 20 years and they have built up this very good relationship with them. Where we are trying to move is to a more efficient system where we could eventually create different skilled higher paying jobs where some of these guys can slot into."
This piece of equipment costs a little more than a quarter million dollars, and right now in the north, Alex Torres and his father own two which are open for contracting. It costs a pretty penny to get them to show up.
Alexis Torres - Co-Owner, Northern Enterprises Co. Ltd.
"It cost just to go in the field about sixty thousand just to show up, just to get us to another farm in test group that is what will be necessary to show up."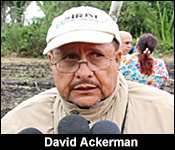 David Ackerman - 2nd Generation Cane Farmer
"For this to work at the cane farmer level, a structure has to be built in blocking. Whereby because looking at one of these machines it's a lot of money and from the little knowledge that I have on these friends that in the United States who are huge cane farmers. If it isn't doing 400-450 tons a day it's not feasible."
And, apart from the cane farmers having to organize themselves into blocks to harvest 450 tonnes per day, they also have to plant their cane a certain way conducive to the machine's optimum use. Each row of cane has to be about 1.65 to 1.8 meters apart for it pass along and cut the cane quickly. Also, the land has to be leveled, and it has to be cleaned of rocks, debris and garbage. A small stump like this for the harvester is like swallowing a fishbone.
Enrique Rivas - Harvesting Operations, BSI
"The fields has to be free of stomps. The fields has to be free of rocks, and they have to be free of metals or garbage so that the machine can work properly."
Alexis Torres - Co-Owner, Northern Enterprises Co. Ltd.
"It's been a challenge though. I would like to mention that from the beginning of the year, the things that I'm sure that I've mentioned already, large rocks, things that are mentioned as flint stones, humongous barrels like stumps. We have even found tires in the field, in different fields so there is a lot of things that happen and experience over the years has progressed."
Cane Crop "Mud-Up"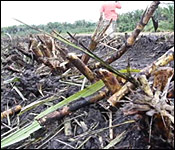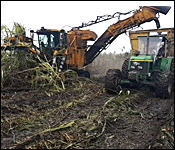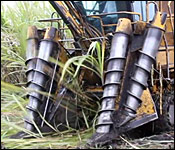 Apart from streamlining the harvesting process, the use of these mechanized harvesters could have another major benefit, the reduction of the amount of mud that BSI has to deal with while trying to grind the cane.
As viewers will remember, this season had a tough start because of the volume of muddy cane that the farmers were delivering, and right now, the mill has ground 16% less cane that last year's at this time.
Today, we spoke with one of BSI's consultants who say that mechanizing the harvesting process could help to reduce the amount of mud entering the factory right now due to manually harvested sugar cane.
Modesto Ulloa - International Consultant, ASR/BSI
"Rain is the sugarcane grower's worst enemy during the harvesting season. It's a best friend during the planting season because the crop requires moisture to germinate and also moisture to grow. But during the harvesting season we want cool and dry weather. So when we have a rain event like this we have 2 options; one option would be to fold and to stop delivering cane which is in the case of Belize its complicated because we already have more cane than the capacity to process or we continue to push on cutting cane under wet conditions and that's when we need to implement some kind of best harvesting practices. For example in the case of the machine here, what we are doing is cutting mush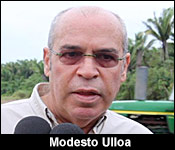 higher, so that you can see that we leave quite a bit of stomps in the field and the reason for cutting higher is so we feed less mud into the machine. in the case of the grower or the long stick or the BSI long stick, one of the things we want to do is we want to make sure that we stack the cane uniformly higher and that we reduce the amount of pushing that we do with the loaders, so that we don't wrap up the cane in mud. The mud doesn't bring sugar to the factory. Mud brings problems to the factory. So the relationship between mud and rain are very clear. How can we mitigate it is going to be up us. The more mud we put into the factory the lower the grinding rate and the more damage we are going to do to the processing facility. So what we are doing today, is we are trying to cut slowly so that the primary fan can clean the cane better and we are trying to cut higher. In the field with the long stick cane we are trying to make bigger piles so that the grab loader has to go down and grab less cane and therefore grab less mud and so that the grab loaders don't have to push the cane. So right now the amount of mud that we put into the factory is dependent on what harvesting practices we follow."
FECTAB Calls For Level Playing Field At Nohoch Che'en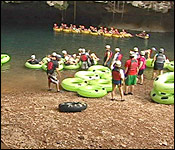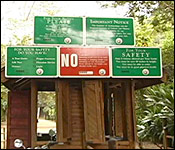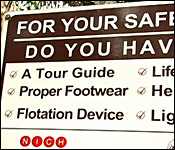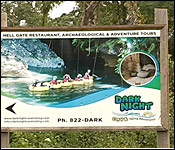 For weeks now we've been reporting on the Bradley Paumen murder conspiracy. And that has brought the whole issue of Nohoch Che'en into focus. That's the cave system formerly known as Cave's Branch where about a dozen tour operators ply their trade. The allegation has been - and we saw this for ourselves - that NICH is very strict when enforcing standards for the local tour companies, but totally lax when doing so for the foreign owned tour companies. Bradley Paumen's Dark Night is one of those foreign owned operations - and today FECTAB held a press conference to demand that NICH institute a level playing field:...
David Almendarez - Fantasea Belize
"This is what we have subjected the others to. While you give another man a cave system and you give him the artefacts, you subject us to be like this and then you say we have no right to make no noise on our land. If you are going to put a check point for us, the local and Belizean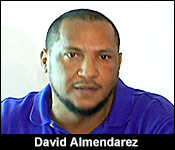 people, your brothers and sisters who you are put to protect, put a check point at Dark Night Cave System. Make sure it's accessible for all Belizeans. We want to make sure that everybody is paying the adequate park fees. You can't have a company collecting government's money. Nowhere in the world that is being done. We want access to all cave systems. No longer should nobody own any cave and say no Belizeans who are tour guides who are trained to do a cave system, cannot do a cave. Those days are done. We want equality for everybody."
Yohnny Rosado - Cavetubing.com
"FECTAB is saying chancey foreigners. If you come to my country and you chance us, we don't like you. Foreigner are coming here like Leonardo DiCaprio and you like the poor man and you like the Rasta man and you like the mestizo man - we welcome you. We want to do a movie with you. We have come to realize with all we are showing you that Belize is not being an equal place to live anymore. In our industry we have feeling the pain. We are feeling the hammer when we cannot work peacefully by NICH employees. By our own government officials. NICH has brought us down very low by putting a lot of signs like we don't know what to do. The over signage is killing our sweet tour. When you put all those signs amongst us, you are telling us cavetubing.com does not comply. So please make sure you comply. Cavetubingrus, major Tom, VIV, Extreme Belize, Extreme Tours - all the local tour operators are a part of FECTAB - we are not qualify, so please make sure we are qualified. The actions in those signs are telling our guests that..."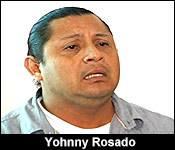 "I'm telling you the people are not talking about coming to press conference anymore. People are getting violence Jules and we tell them, listen. We will tell this government and we will tell the media, we will show them what's going on. We are only doing our job, because myself have been pictures as the most dangerous person, the one that will kill your child, will kill you whatever - Ironic. Who got arrested for doing all the hits?"
"We are just doing our job because this is the way we feel that we could let the country and the government know, we don't need to go to violence. We don't need to go out there and burn tires and I already have a tire shop - not will work."
Tom Greenwood tells us that since we last visited the area, NICH now has a warden in place at Dark Night - which requires passing through Michael Modiri's land.
FSTV's Strict Code of Silence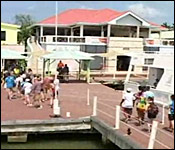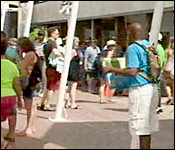 FECTAB also had a thing or two to say about the foreign owned Fort Street Tourism Village. As we've been reporting, the management of the village has been bringing down the hammer on tour operators and restaurant owners inside the village. Industry observers say it is a move by management to consolidate its operations with a single business partner - at the expense of other local companies.
Yohnny Rosado today told the press that he was invited inside the village - but he couldn't agree to their enforced code of silence:...
Yohnny Rosado - Cavetubing.com
"There are many tour operators inside that they cannot take it anymore. I am telling you they are calling me right now after this press conference "Yohnny, we need to do this, we need to do that." Jules, you should understand they signed a paper that if they see their face in this press conference - done. In fact I got the contract last year. I just needed to sign and pay and I was going to be a member inside. But they gave me the contract about 15 pages and one page alone is to keep silent. If you open your mouth there, you will be kicked out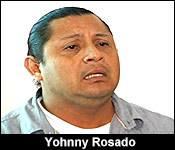 automatically. As soon as you make a phone call against the FSTV, if you do anything vocal, they will put you out. I know the type of person I am, so why would I sign something that I will put myself. So I can't advocate for my people? I can't open my mouth anymore? So I read the paper and I gave it back and I said I won't be able to go in there because you guys will put me out. But why? Because I will talk about the injustice inside or outside. So I reject the contract. But everybody wants to be inside and everybody want to be where the money is, so now the problem is getting bigger. If they don't make it inside Jules, outside how will we make it?"
Yohnny Tired of NICH, But Not Tired of Tires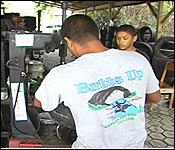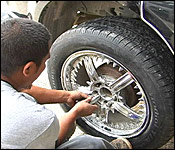 And while Yohnny Rosado didn't go inside the Tourism Village, he has gone back inside his tire shop.
As we told you last week Tuesday, the city council closed down his "Econo Tire Shop." Rosado alleged that there was a malicious intent behind it all. He concedes that he doesn't have a full trade license but he showed us a receipt which demonstrates he has paid a down payment towards his trade license. Still, for the past 8 months that he had been operating he received no hassle from the city council. But a few days after he got back up on the media, his business was closed down.
Two days later his tire shop opened back for business. So how did that happen? Here is how Rosado explained it.
Yohnny Rosado - Econo Tires Shop
"Very hard to believe, but actually my son was the one that they close on his face and he was the one that went in there because I was doing another job. He was the one that went in there to find out what's going to happen with the business, if it going to remain closed until we the actual certificate and they told him go right ahead, open the business and we will deal you all later on."
Emanuel Pech
"There was no special fine that you had to pay?"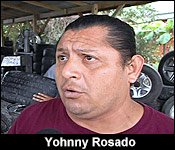 Yohnny Rosado - Econo Tires Shop
"They are charging us the regular trade license fee and the months that we were open without the license. So it see that normal. They charged me like $900 for operating without the certificate and $300 for the certificate. I don't care what I have to pay. We need to open a business. We need to do business for us to live a comfortable life. So I don't really care about the payments. I have shown to you, I have shown to the City Council - I'm paying for this building $48,000 per year. I don't know if there is any other building that I am paying the amount of money that I am paying right now."
Emanuel Pech
"It is like two days after they told you close down or else you can't open back up?"
Yohnny Rosado - Econo Tires Shop
"I'm saying to the country of Belize that whenever you have a real problem and you know your rights, you should depend on the media. Because the media is the only government we have right now to protect when you are right. Because if the media did not come here, I don't believe my place would be open up to now. Because the City Council realized that they were wrong. You don't go and close people business for you to make money so we can pay them. Because we work for the government. All the profits that we make is for the government. So they realize they were doing something wrong. So I must thank the media houses of this country. Thanks to the power of the media we have business opened back."
As you can recall, last week ROSADO told us that the situation caught him off guard because they never issued a single warning letter. We called the public relations officer at the city council Kenny Morgan who told us that ROSADO'S business was in noncompliance with their terms of agreement. He affirmed that closing down businesses for no reason at all is not a practice they employ.
Mameyal Mash-Up
Just before news time yesterday there was a traffic accident that happened near the notoriously dangerous Mameyal curve between miles 59 and 60 on the Northern Highway. It happened at around 6:30 pm when Francisco Javier Corado who was on a motorcycle crashed into a white Toyota Four Runner driven by 30 year old Ivan Patt of San Narciso Village.
Corado was overtaking a vehicle when the collision occured. Corado was taken to the Northern Regional Hospital, while Patt has been served with a notice of intended prosecution.
Another Sugar City Shooting
Gun violence continues to spike in Orange Walk Town. On Monday we told you about the brazen double murder that claimed the life of Rene Acevedo Jr. and Erlindo Matura jr.
Police are yet to make an arrest for it, but before they close this case, the cops have another shooting to solve. Fortunately, the victim in this case survived. At 2:10 this morning 34 year old Enrique Rodriguez was arriving at his home on San Francisco Street, Orange Walk Town when two men double riding on a bicycle with hoods on their heads passed by and fired several shots in his direction. Three of the shots caught him in the leg. He managed to get himself to the hospital for treatment. Police continue to investigate.
Museum of Belize is 14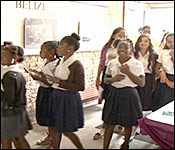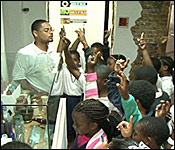 Today the museum celebrated its 14th anniversary. As usual, primary school kids were invited to celebrate with balloons and cupcakes but the Director of the Museum Sherilyne Jones told us that she hopes these kids will take away something meaningful from the tour.
Sherilyne Jones - Director, Museum of Belize & Houses of Culture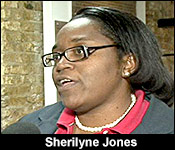 "As we celebrate our 14th anniversary it's important that we invite these kids because the museum has to remain relevant and engaging and also create unique visitor experiences. So while we are celebrating 14th and like you said we normally have an open day where we invite our kids. We give them activities tied into the exhibitions and displays that they see. And we will also be showing them images of our history throughout the 14 years where we were to where we've come. I hope that when leave here they remember something important, something historical, something cultural that really resonates with them even if it's the insects if they saw something cool and then they can take that to their families and say I went to the Museum of Belize today and I saw something cool. For museums to survive in our society we have to be engaging. We have to be innovative especially with the onslaught of social media. So how do we incorporate social media, innovative ways to get and engage our visitors?"
Courtney Weatherburne
"So this is the first time you are coming to the museum?"
Sheniya Barrow - Bethel Primary School
"Yes ma'am"
Courtney Weatherburne
"So what did you think so far?"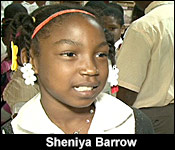 Sheniya Barrow - Bethel Primary School
"It's really awesome."
Courtney Weatherburne
"What's pretty awesome about it?"
Sheniya Barrow - Bethel Primary School
"Back in the old days."
Courtney Weatherburne
"Are you surprised how Belizeans lived in the old days? It's very different from now right?"
Sheniya Barrow - Bethel Primary School
"Yes ma'am"
Courtney Weatherburne
"What else are you looking forward on this tour? What else do you want to learn?"
Sheniya Barrow - Bethel Primary School
"More about how the prisoners used to stay in the cell."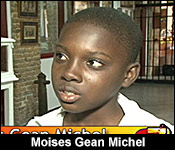 Moises Gean Michel - Bethel Primary School
"I learned about how the people went to jail and they were beaten and sleep on the ground in the cell."
On the topic of visitors, the kids are getting the most out these tours but what about the adults? Are Belizeans actually taking time out to go to the museum? Museum Director Sherilyne Jones reflected on the last 5 years and told us there is an imbalance between the number of Belizeans and the number of tourists who visit the museum. Jones told us what they are doing to address this.
Sherilyne Jones - Director, Museum of Belize & Houses of Culture
"A number of people don't realize the vast of information that's included in this building. The fact that we are in a historical prison that was once a prison for the country. That itself tells a story and so the idea is just to get people aware that we exist, aware of the educational programs and displays that we have here and just really to increase our membership and our visitation throughout the year with Belizeans. In terms of visitation within the past 5 yrs. we have increased. In 2010 our average visitation was about 9,000 we are about 14 -15,000 now. There is a discrepancy between the foreign and the local that is why we have free Saturdays for Belizeans. That was something that was important for us here at NICH to give Belizeans that opportunity to come in the museum. It's a Saturday, it's free, take your time bring your kids, bring your grandparents and reminisce - walkthrough old Belize."
Over 300 primary school students visited the museum today.
Cyclist Kaya "Lawyers Up"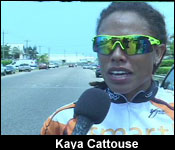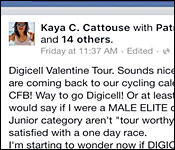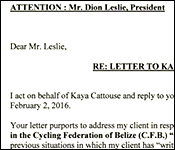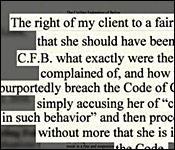 Yesterday we told you how the Cycling Federation had suspended elite female rider Kaya Cattouse. That's after she blasted the Federation on Facebook, when she found out that the Digicel tour would not have a female category.
The Federation wrote a sharp letter warning her to cease and desist or else face a fine and suspension.
Well today she snapped a letter right back at them - and this one is from Senior Counsel Lisa Shoman. Shoman warns the Federation, that it quote, "issued this letter in complete and utter disregard of my client's right to Natural Justice". Shoman goes on to point out that the Federation did not say exactly what "behavior" the federation was complaining about. The letter ends by saying and we quote, "CFB failed to observe and honor the right of Ms. Cattouse to a fair hearing prior to coming to a determination…the Federation has acted in a manner that is unreasonable…and…in my opinion, the determination made against her by the CFB is therefore null and void." We now await the Federation's response.
OW Pulls For Bob Birthday Bash
The 14th Annual Bob Marley Tribute is here again and there will be 2 shows to celebrate it - one in Orange Walk and one in the city. The first show is tomorrow in Orange Walk at the East Sports Center. Omar Ayuso from Charitable Roots Foundation came to our studios this afternoon to tell us more about the event. He says it's all about reviving the Legacy of Bob Marley and at the same time giving back to the community. We also spoke with the featured Belizean Artist Eljai about his new single.
The proceeds of this event will go to 14 year Shawn Bowden who is battling cancer. Gates open at 6 tomorrow night.
Dara For The People
So if you won't be able to make it to Orange Walk tomorrow, you have a chance to be a part the tribute on Sunday in Belize City. Kwame Scott from Dara Cyber and Feeding Program gave us a little taste of what to expect on Sunday.
The show starts at 6 Sunday night at the Bird's Isle. They will also be showing the Super Bowl on the big screen.
The Art Of Breathing
Scientists tell us that we take about 24 thousand breaths a day - and with all that - you'd think we know well enough how to breathe. But yoga master Michelle Williams says there's a lot more to it than that. She's brought in what's called a Reiki instructor to teach what's called breath work. We spoke to Lorraine Meyer who told us about the countrywide workshops they are doing:
Workshops will be held in Belize City, in Ladyville and in Placencia throughout this week. To find out more about how you can sign up you can call Michelle Williams at 610-0882.
A Tempting Tango
A world class Tango Dance company called A Puro Tango is getting ready to perform for public in 4 day event.
These professionals dancers have been in many different countries, and in two weeks time, they want to entertain you with the Tango, which originated in the South American Countries of Argentina and Uruguay.
Today, one of the performers visited our studio extra early to try to convince the public to come out and experience their very first performances in Belize.
Here's what she told us about the upcoming event:
Her fellow performers will arrive in Belize on Wednesday, February 17, and we hope to take you behind the scenes for a peek at their rehearsal.
You can get tickets at the Bliss Center for the Performing Arts.
Home | Archives | Downloads/Podcasts | Advertise | Contact Us